Nov. 6, 2020.
The upcoming month of November will start a travelling exhibition from Madrid to Barcelona about my art. Under the name of «DEL MÓVIL A LA PARED» ("FROM THE MOBILE TO THE WALL"), the Amantis erotic company has decided to dedicate its exhibition rooms to my work, where a good number of posters and sheets will be showed for everyone.
For the first time in Spain, I will do a travelling exhibition, with a selection without complexes or censorship of my work.
The inauguration will be at the Amantis Retiro Store (Madrid), on November 6, at 7pm. There will be a live interview through Instagram (due to the coronavirus restrictions), realized by Spanish amazing erotic photographer Sandra Torralba. After it, the doors will be open waiting for you!
Here's the location of the Amantis gallery:
https://goo.gl/maps/XBymX4HC4t4w8aiQ9
The gallery is open from Monday to Saturday (10:00am to 10:00pm) and Sundays from 11:00am to 09:00pm.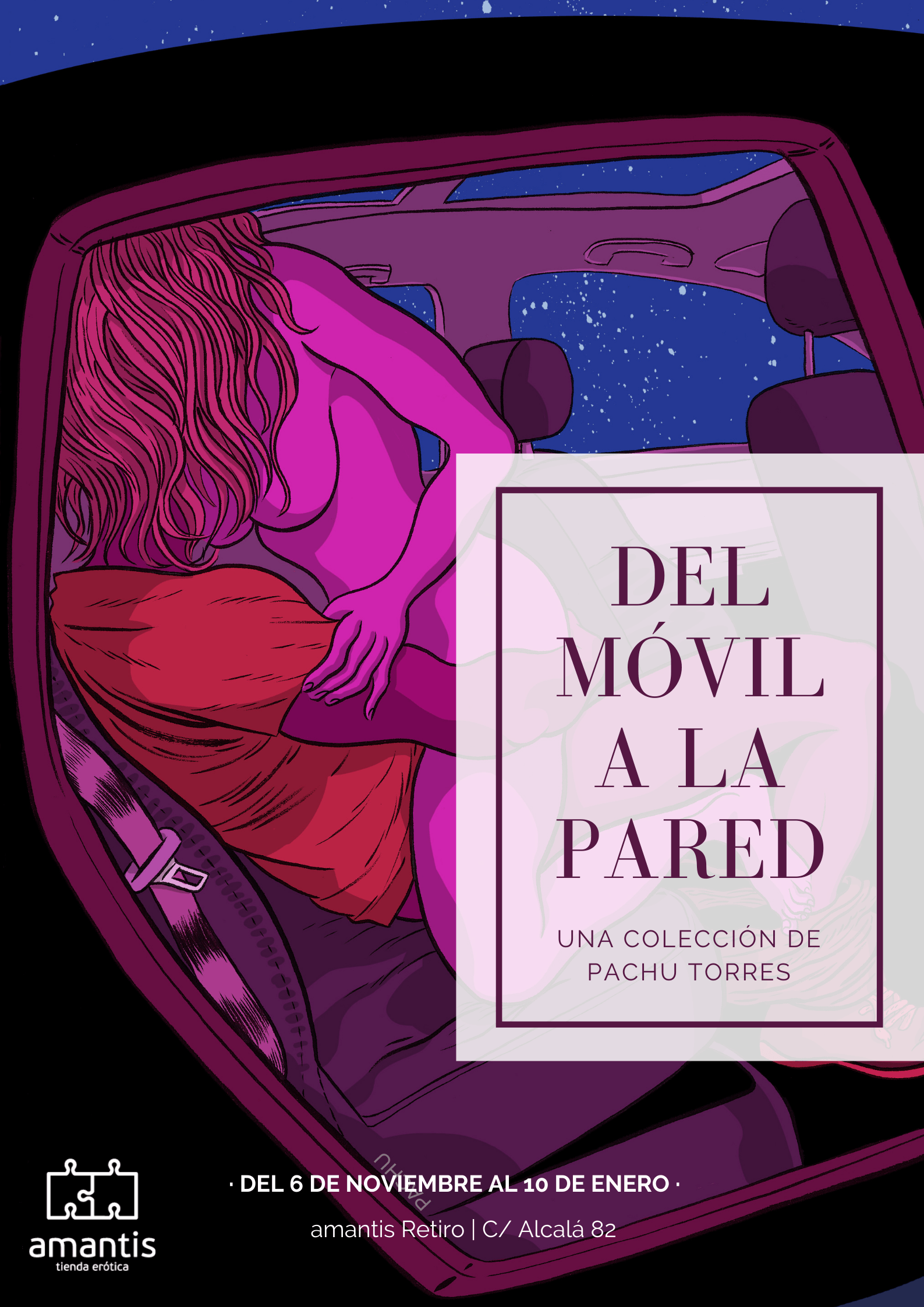 Gallery Info
You can find more info in the blog of the Amantis erotic company here:
DEL MÓVIL A LA PARED